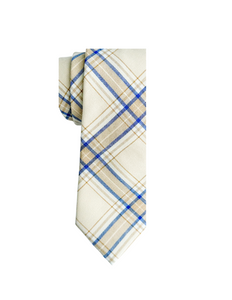 This tie is named after Dan  Orlovsky. He wears this one often on ESPN!
Size Information

Width- Our mens ties are 2 1/2" at the widest point. They aren't technically a "skinny" tie but aren't traditional either. They are the perfect modern fit. 
Length- Mens ties are 58 inches long. They fit any height between 5'2-6'5 - just adjust the knot for your ideal length!